The Yellowstone Park Foundation and Bernzomatic have announced a new camping fuel cylinder recycling program for 2016 and beyond.
Read More »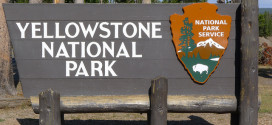 Employees living behind Old Faithful Lodge were shut out of their dorm for eight hours today after a propane gas leak Wednesday.
Read More »
Oh, irony of ironies: Montana Gov. Brian Schweitzer has effectively stopped the slaughter of Yellowstone National Park bison penned at the Stephens Creek facility over concerns that the bison may transmit brucellosis to cattle on their way to slaughter. Really.
Read More »