If you can't make it to Yellowstone National Park, webcams bring Yellowstone National Park to you — all from the comfort of your computer chair.
Here is a list of our favorite Yellowstone National Park webcams from various locales. We've collected the various Yellowstone National Park webcams on a single page, instead of forcing you to track down several different pages to see what's happening in the Park. To reload the Yellowstone National Park webcam images, just reload the page. Enjoy!
Old Faithful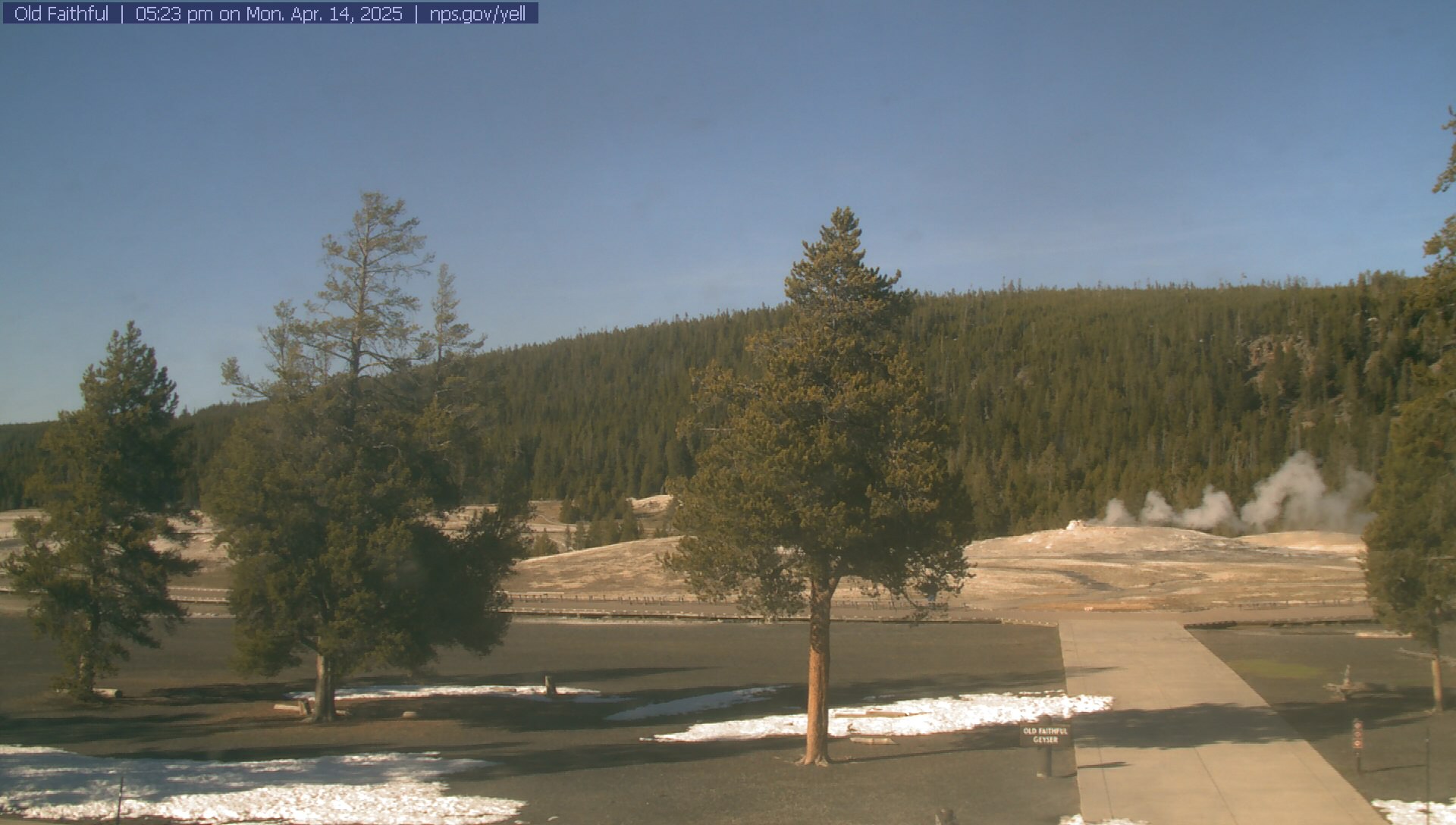 As you might expect, the most photographed geyser — Old Faithful — in the world is also the subject of the most webcams.
North Entrance — Mammoth Hot Springs

Streaming from the second floor of the Albright Visitor Center, the Mammoth Hot Springs webcam is popular for viewing wildlife in the general area right outside the center. It's a popular place for elk, but occasionally you'll see other wildlife wandering through.
North Entrance — Electric Peak
Mount Washburn Fire Lookout
One camera installed at the Mt. Washburn fire lookout is used primarily to monitor fire activity in the Park. Currently it is pointed in a northeasterly direction; the mountains beyond are the Absaroka and Beartooth Mountain Ranges.
Mount Washburn Fire Lookout
A second webcam installed at the Mount Washburn fire lookout is aimed to the southeast, with views of Yellowstone Lake, the Grand Canyon of the Yellowstone and Hayden Valley.
Yellowstone Volcano Observatory
This portable and temporary webcam, installed by the Yellowstone Volcano Observatory, is currently installed at Biscuit Basin. It updates hourly, is powered by solar energy, and will be moved to various places of interest relevant to geologic hazards at Yellowstone National Park. It shuts down nightly to conserve energy.