One family got a huge surprise when a Yellowstone grizzly bear came to visit their car.
Read More »
An unfortunate accident happened in Yellowstone National Park today, resulting in the death of a visitor.
Read More »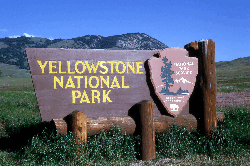 Have a stunning shot you want to share with the rest of the Yellowstone community? Then make plan to share your favorite photos taken in Greater Yellowstone Ecosystem at the Eighth Annual Fall Photo Festival, to be held later this month in West Yellowstone.
Read More »