It seems to be capture season for Yellowstone grizzly bears once more.
Read More »
The loss of whitebark pine across the Greater Yellowstone Ecosystem has been of great concern to environmentalists, so there's an effort to restore pine in coming years.
Read More »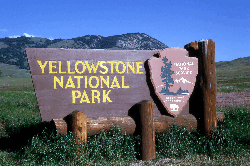 Whitebark pines -- a crucial cog in the Greater Yellowstone Ecosystem -- may be ailing and in danger, but the U.S. Fish and Wildlife Service will not extend protections to the species, saying resources are best deployed elsewhere.
Read More »