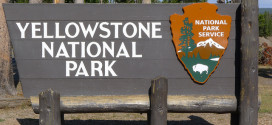 For the next week-and-a-half, the National Park Service will be collectind data for a visitor use study.
Read More »
Yellowstone National Park has announced a dedication ceremony for the Yellowstone forever stamp.
Read More »
For any Yellowstone aficionado looking for their next favorite postage stamp, you're in luck.
Read More »