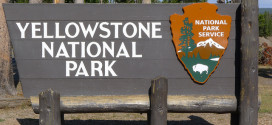 A seasonal concessionaire employee has gone missing in Yellowstone National Park while swimming.
Read More »
With a name like Boiling River, you'd expect the water to be hot. But in the past few months, it's gotten hotter.
Read More »
It's been one of the wettest springs and summers in recent years, but now the waters are finally receding in Yellowstone National Park, where normalcy can resume -- to a certain degree.
Read More »