The U.S. Zero Waste Business Council has awarded Delaware North a Zero Waste Certificate for its Yellowstone General Stores warehouse.
Read More »
We've all been there: Hiking in Yellowstone National Park and armed with a trusty can of bear spray -- only to see the investment wasted when hitting the airport and realizing it's a banned item on the airplane. Park officials want to change that with a new recycling program.
Read More »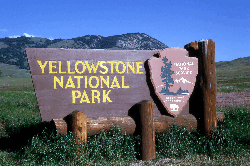 Plastic bottles recycled at Yellowstone National Park will not be sent overseas any longer; instead, they'll be shipped to Georgia and be converted to a nonwoven fleece material used as backing for carpet and synthetic turf.
Read More »