Saturday, representatives from over half-a-dozen Native American tribes gathered outside Gardiner, Montana to protest a pair of Yellowstone place names.
Read More »
A pair of Montana historians says they support a call from a pair of Native American tribes to change the name of Mount Doane in Yellowstone National Park.
Read More »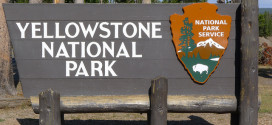 A group of officials from Kazakhstan made the pilgrimage to Yellowstone National Park last week to learn more about the tourism industry.
Read More »