Jane Laye just retired after 25 years as secretary and special assistant to Yellowstone National Park's four most recent superintendents.
Read More »
Wildlife advocate Doug Peacock is pulling out all the stops in his fight to stop the federal government's delisting of Yellowstone grizzly bears.
Read More »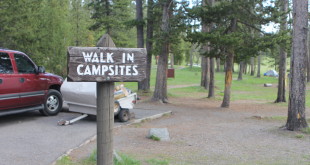 Camping in Yellowstone National Park is surely the quintessential American experience.
Read More »