Two visitors got stuck on the Beartooth Highway after trying to drive to the Northeast Entrance of Yellowstone National Park.
Read More »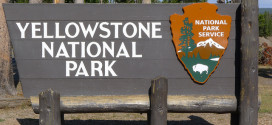 Yellowstone National Park is hiring up to 400 employees in preparation for the 2018 summer season.
Read More »
The man who died after falling into a hot spring in Norris earlier this year may have been looking to go soaking in the basin.
Read More »