The Idaho Fish and Game Commission will be hosting meetings next week about its proposed grizzly bear hunting season.
Read More »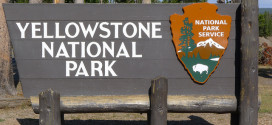 A 4.5 magnitude earthquake hit northwestern Yellowstone National Park yesterday evening.
Read More »
Thursday, August 13, Yellowstone officials euthanized a bear believed responsible for the death of a hiker.
Read More »