There was a brief panic Wednesday when a gun accidentally went off inside a men's bathroom in Old Faithful Lodge.
Read More »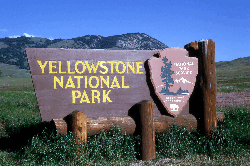 The National Park Service has issued the gun rules for Yellowstone National Park in the face of new federal laws scheduled to go into effect Monday, and one thing is clear: you may be able to pack, but you're prohibited from firing based on other anti-poaching laws already on the books. So much for the weekend warriors who think they'll drop a charging bull moose with their little sidearm.
Read More »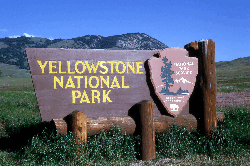 Here's your outrageous statement of the day: According to the National Rifle Association, guns are necessary in Yellowstone National Park because it is a haven for drug trafficking and drug production. Really.
Read More »