New information has surfaced regarding the sudden death of Yellowstone National Park spokeswoman Amy Bartlett.
Read More »
Longtime Yellowstone spokeswoman and NPS employee Amy Bartlett passed away Sunday after a sudden medical emergency.
Read More »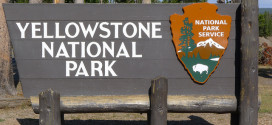 Yikes! You read that right folks: human remains were found in Yellowstone National Park.
Read More »