It's still possible to get away from the crowds of Yellowstone even on a summer day at high season.
Read More »
A 23-year-old kayak guide died Wednesday, June 14 after trying to rescue a client who capsized on Yellowstone Lake in Yellowstone National Park.
Read More »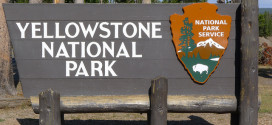 A 21-year-old man has been severely burned after falling into a hot spring in the Lower Geyser Basin of Yellowstone National Park.
Read More »