Jane Laye just retired after 25 years as secretary and special assistant to Yellowstone National Park's four most recent superintendents.
Read More »
Photographer Steve Horan is confident his new book on Yellowstone is more than a "regional" book.
Read More »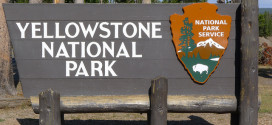 Former Yellowstone National Park Superintendent Bob Barbee has passed away at the age of 80.
Read More »